To request a back issue, please contact circulation@vineyardgazette.com.
Get the latest issue of Martha's Vineyard magazine, the Island's leading lifestyle magazine, which captures the character of the Island through beautiful photography, in-depth reporting, historical explorations, local recipes and more.
Get the latest Home & Garden issue of Martha's Vineyard magazine, featuring home decorating inspiration, gardening tips and tricks, local recipes and more.
Dreaming about getting married on Martha's Vineyard? Order the latest issue of Island Weddings, featuring fresh trends, real wedding inspiration, expert advice and the Island's only comprehensive wedding resource and vendor guide.
Fully updated for Summer 2023! The Island Guide has everything you need to make the most of your Martha's Vineyard vacation, with 100+ pages of best bets, tips and maps, and insider recommendations on where to go, how to get there and what to do. Includes up-to-date restaurant and accommodation listings and suggestions on some of the best hiking trails, bathing beaches and farm stands. A must for every Island visitor!
Your search for the perfect Vineyard home starts here! Get a copy of the Real Estate Yearbook, a comprehensive look at the past year in real estate sales by town and neighborhood. Includes analysis of trends in the market so you are ready when you find your dream home. Charge is for shipping only.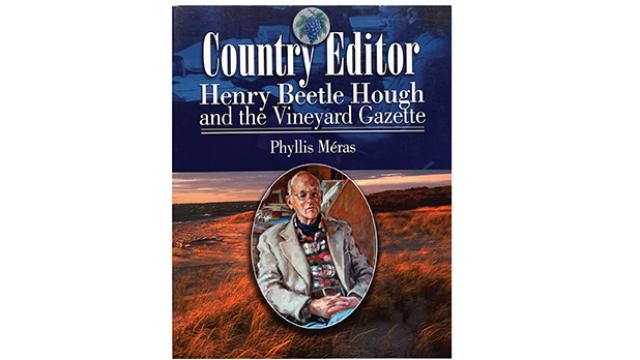 This is the first biography of Henry Beetle Hough, nationally respected editor of the weekly Vineyard Gazette, award-winning author, and dedicated conservationist. Country Editor focuses on the years from 1925, when Hough and his wife accepted the Vineyard Gazette as a wedding present, to Hough's death in 1985. Written by Phyllis Meras.